Curators
Raphaël Bastide
Project Title
Floating Swarm
Year
2018
Description
The project Floating Swarm began in the context of a net art course I gave at Parsons Paris. I wanted to publish the most interesting student's net art projects on a public online gallery. I then realized it can be even better if they publish it themselves, on a decentralized web network, taking advantage of the cool features Beaker Browser offers (among other things, to publish and fork content in seconds). I want this project to go beyond the net art course and invite experienced persons to participate.
Dat is a peer-to-peer network and Beaker Browser allow to surf on it. Beaker makes the publication really easy thanks to a "Create new website" button.
Floating Swarm is the name of the surf club I created. The format is simple and inspired by many older surf clubs  (Nasty Nets, Spirit Surfers, Club Internet…). But it has its own characteristics:
    No CMS: Floating Swarm doesn't come with a back office that allow artists to publish with an account. Instead, the content is hosted by the artists themselves, and then, added to the subscription list by me. The floatingswarm.js script added to your page will create a navigation bar, just like a webring.
With the dat protocol, we are back clients and servers of our information. This means the page needs to be seeded to be available for visitors. 
The website is hosted on the dat network and can be reached with Beaker browser only.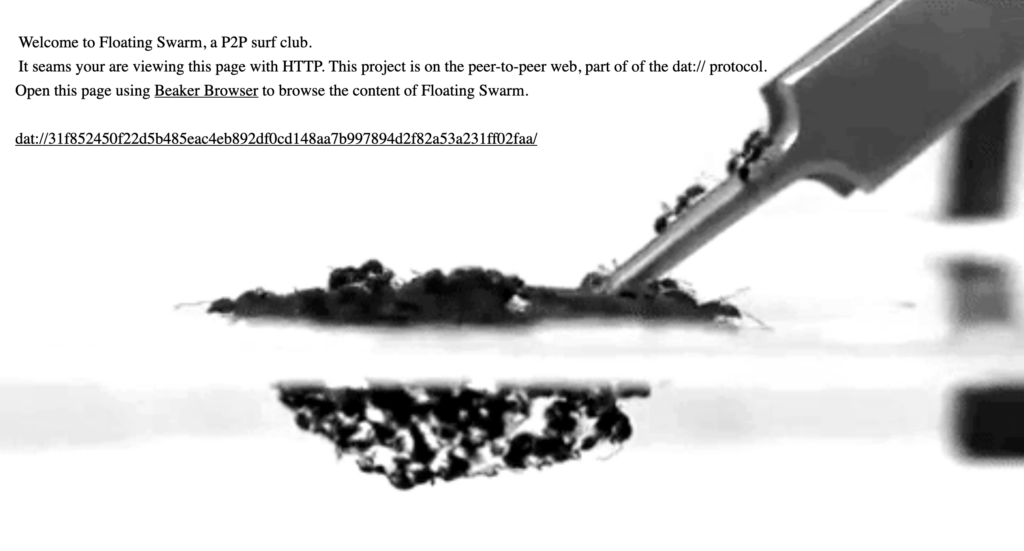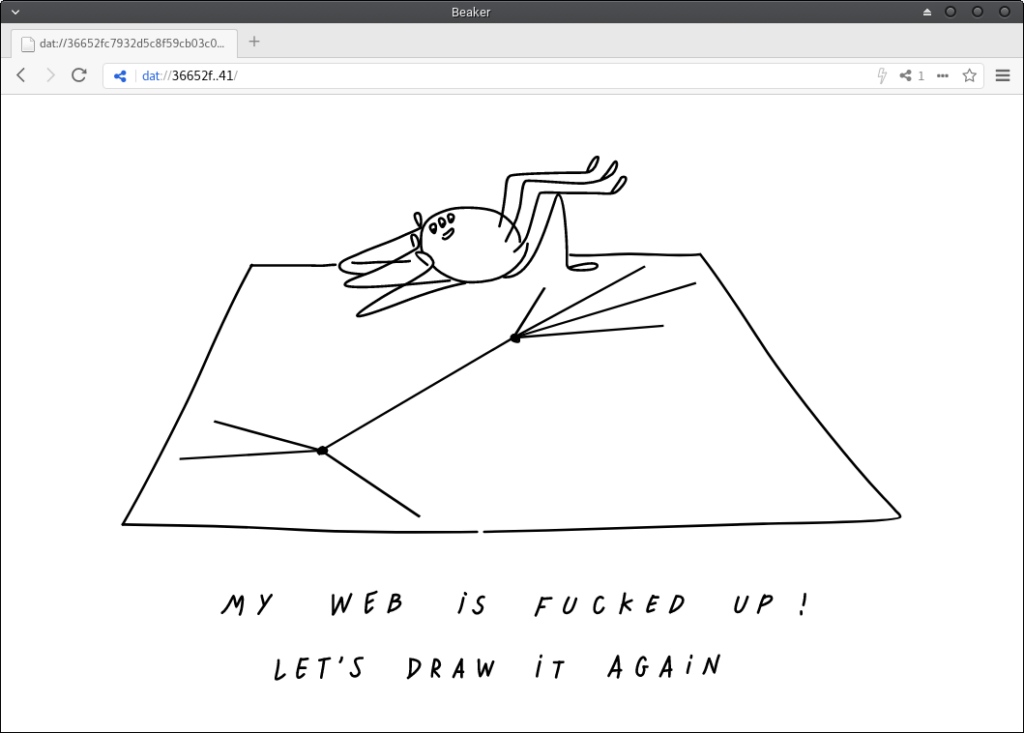 url
https://floating-swarm.hashbase.io/
Type of Intervention
Technological Infrastructure
Beaker,
Keywords
Care,
Relations,
White Cube,
DIY,