Curators
Rebecca Edwards
Luba Elliott
Project Title
Real-Time Constraints
Year
2020
Description
Real-Time Constraints is a group exhibition featuring works by artists working within the realms of artificial intelligence, algorithms, machine learning, big data, and interventions in web-based platforms. The exhibition brings forward the complexities of the present-tense in light of the emergence of such technologies through works which are generated using real-time information pulled from the internet, or other sources including news items, message exchanges, memes and image banks.
Taking the form of a browser plug-in, the exhibition reveals itself as a series of pop-ups where the works are disseminated over the duration of a typical working day, interrupting the screen to provide a 'stopping cue' from relentless scrolling, email notifications and other computer-centered, interface-driven work.  Real-Time Constraints presents itself as a benevolent invasion – the size, quantity, content and sound of the pop-ups have been decided upon by each artist to feed into the networked performance.
The exhibition was presented by arebyte Gallery.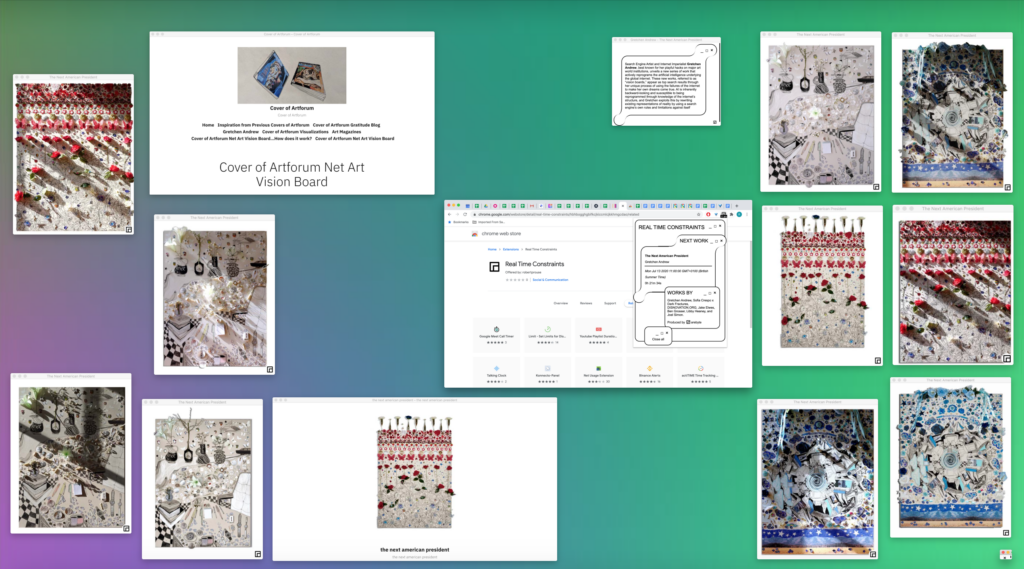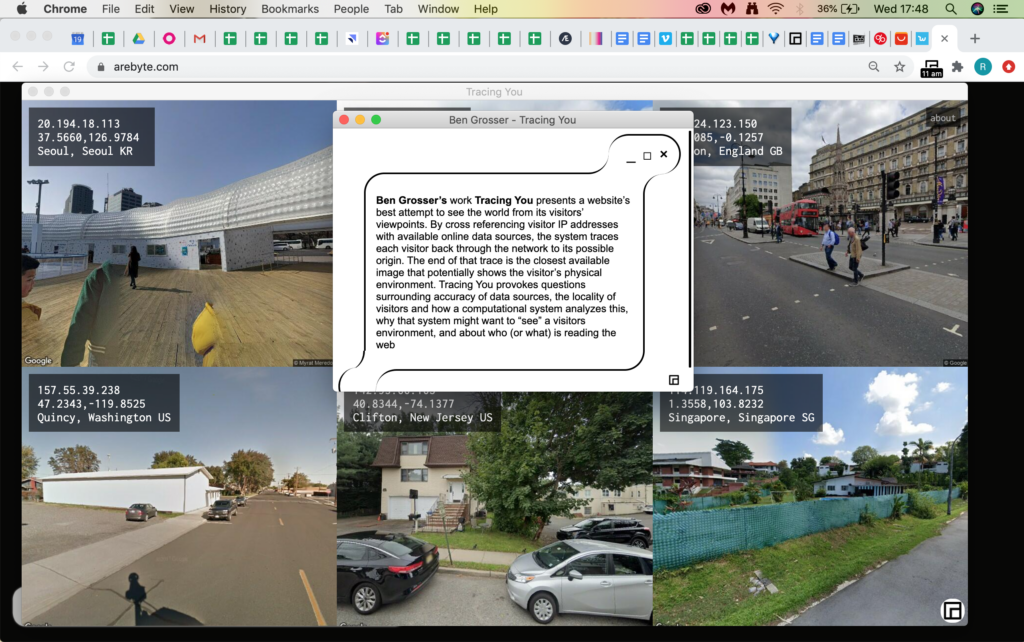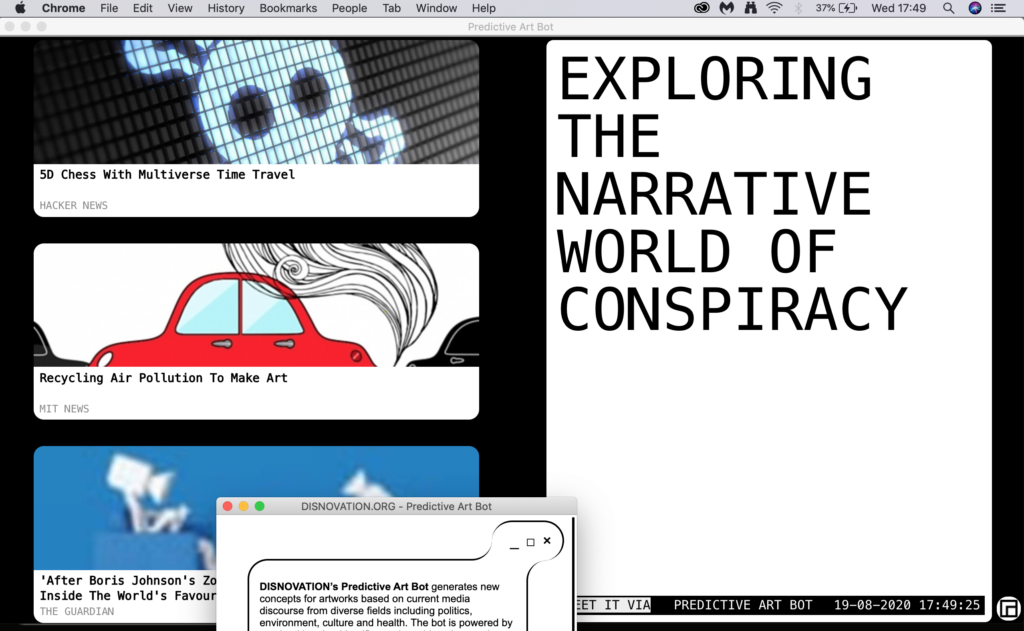 url
https://www.arebyte.com/real-time-constraints
Type of Intervention
Technological Infrastructure
Desktop Environment,
Keywords
Labour,
Interface,
Desktop,