Curators
cont3xt.net
Project Title
Tagallery
Year
2007
Description
At the beginning of 2007 the Tagallery was set up as a Delicious.com-account.
The Tagallery is an experimental online exhibition space extending the idea of a tagged exhibition and transferring the main tasks of non-commercial exhibition-spaces to the discourse of an electronic data-space. The most basic method of generating a freely accessible, modular network of personal associations on the World Wide Web is to create a link and thereby forge a relationship between two or more contents. Yet, what if a link turns into the representative of the artefact, the context and the exhibition at once?
In general, the Tagallery understands itself and the possibilities it offers as a laboratory and workshop for visualising artistic processes—initiated by the curator—that take place in the form of interactions between the work and the viewer. Therefore, the online gallery simultaneously alludes to the altered conditions for art production and reception and to the role of the museum within this process.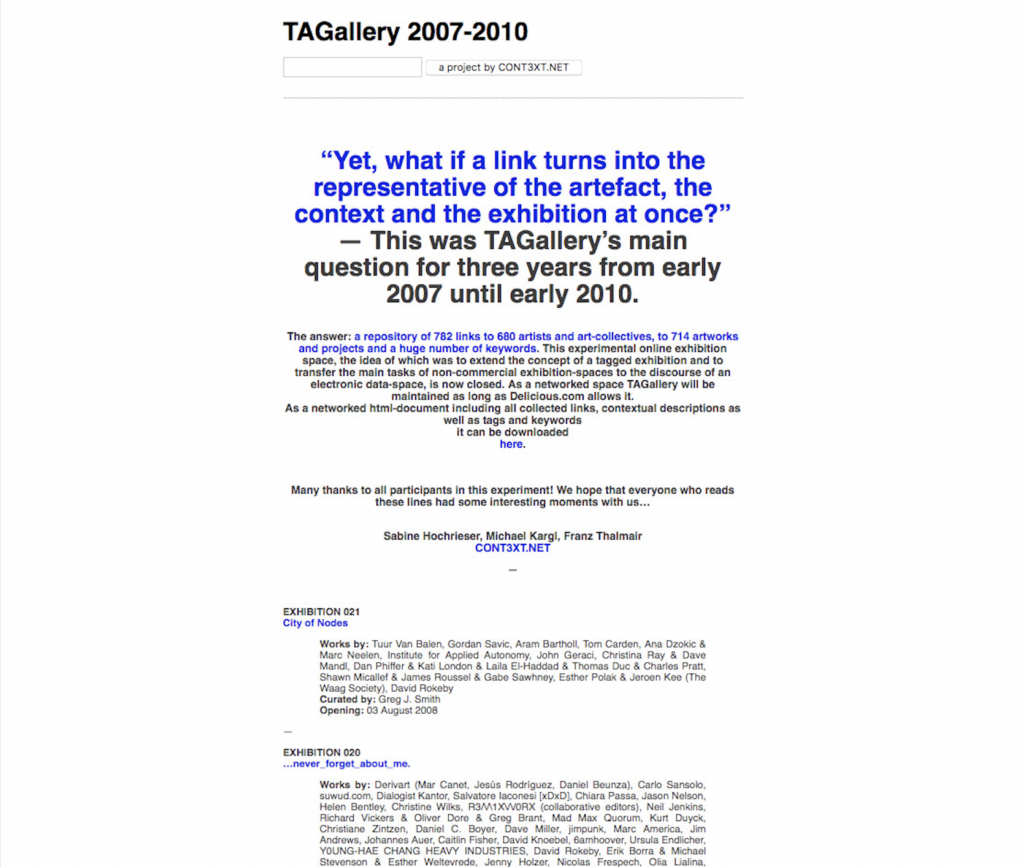 url
https://web.archive.org/web/20150913151707/http://cont3xt.net/blog/?p=268
Type of Intervention
Technological Infrastructure
Delicious,
Keywords
Appropriation,
Archive,
Relations,
URL,