Curators
Armin Medosch
Yukiko Shikata
Shu Lea Cheang
Project Title
Kingdom of Piracy
Year
2002
Description
Kingdom of Piracy <KOP> is an online, open work space to explore the free sharing of digital content – often condemned as piracy – as the net's ultimate art form. Commissioned by the Acer Digital Art Center [ADAC] in Taiwan for ArtFuture 2002, <KOP> was designed to include links, objects, ideas, software, commissioned artists' projects, critical writing and online streaming media events. Hailed as the first international online exhibition sponsored by Taiwan's computer giant Acer Group, a pilot website <kop.adac.com.tw> was launched in December 2001 and presented with a press conference at the Museum of Contemporary Art in Taipai, Taiwan.
In April 2002 the leadership and direction of ADAC changed. At about the same time a major anti-piracy initiative was launched in Taiwan. <KOP> became a politically sensitive issue in Taiwan and by May, the curatorial and artists' FTP access to the <KOP> server was denied. By mid-June, <kop.adac.com.tw> was taken offline. ADAC demanded editorial rights to artists' links and requested a change of the title, Kingdom of Piracy. The joint curatorial team rejected this demand and sought ways of preserving the project as both a Taiwanese initiative and an International online art project. Through the efforts of ADAC's former director Ray Wang, <KOP> server access at ADAC was resumed. However, an IP address 211.73.224.150 was assigned, the use of the domain name is denied. 
Grazie agli sforzi dell'ex direttore di ADAC, Ray Wang, l'accesso al server <KOP> di ADAC fu ripreso. Tuttavia, un indirizzo IP 211.73.224.150 fu assegnato, l'uso del nome di dominio fu negato.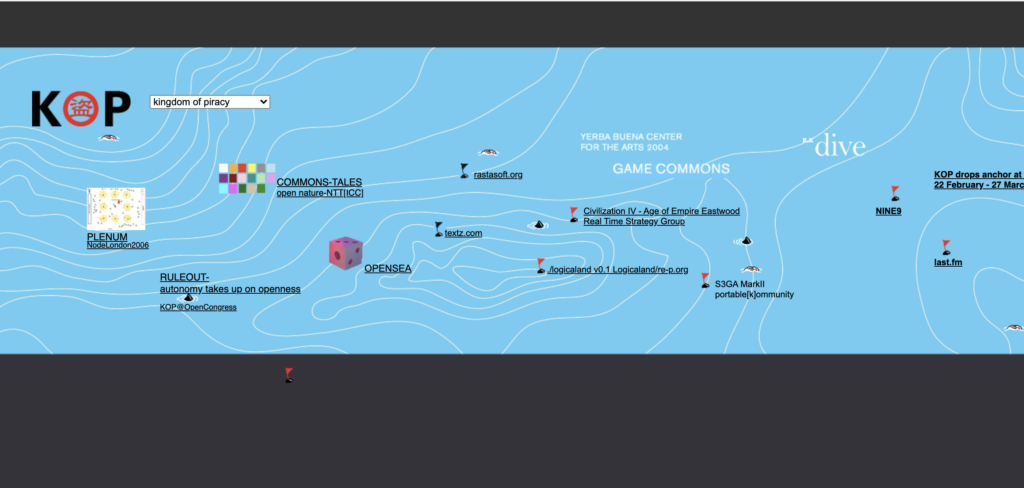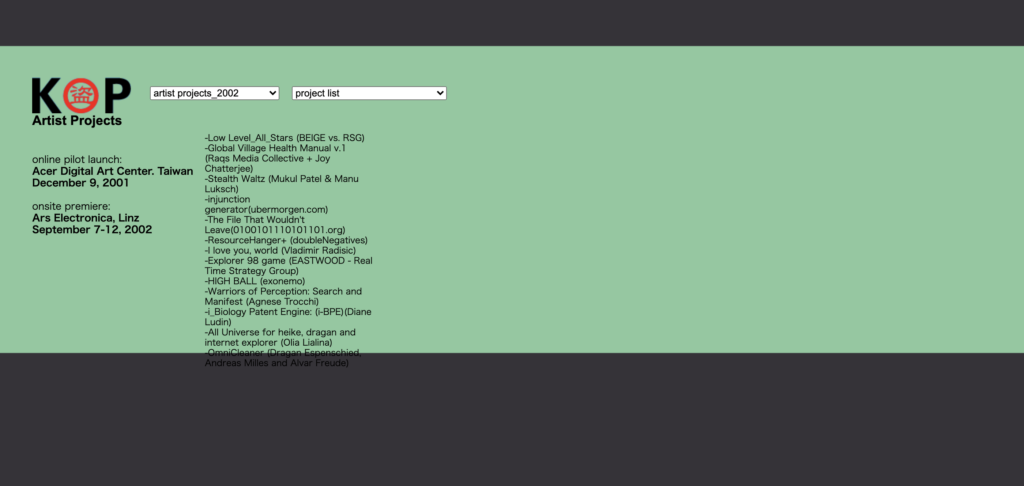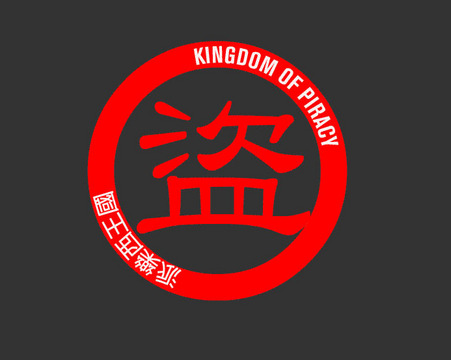 url
https://archive.aec.at/media/assets/5f631e824c4f7ce1c8143ddb91ffd74c.pdf
Type of Intervention
Technological Infrastructure
Keywords
Behaviour,
Disruption,
Privacy,
Relations,