Curators
Sebastian Schmieg
Silvio Lorusso
Project Title
Projected.Capital
Year
2018
Description
How to Exhibit Your Work
1) [Rent Now]
2) Select the area you want to rent. You can choose as many "units" as you want and even select the whole wall. The price per unit per day is 25ct.
3) Select for how many days you want to exhibit your work. Then click the big "Rent Now" button.
4) Pay with PayPal
5) Choose an image, a video or a text that you want to exhibit.
6) Click "Publish".
7) Enter your personal details and choose whether your artwork is for sale or not. Make sure to bookmark your edit page's URL. The url will be shown in red.
8) Your artwork is now shown at Roehrs & Boetsch in Zurich, Switzerland.
9) Update your CV.
10) If you want to make any changes, then open your edit page and upload new contents or move your artwork to the front again (people can place artworks on top of your artwork, and so can you).
Frequently Asked Questions
– Somebody has put their art atop of mine, partly or fully hiding it
Go to the edit page that you have bookmarked. Click Move to Front. Now your art will be on top of everything again. You can do this 10 times, so make sure to be strategic about it.
– There is no free area left on the wall
Don't worry. You can place your art wherever you want to, even atop of other people's art.
– How much does it cost?
You can project your art for 25ct per 0.09sqm. Exhibiting your work on the whole wall for one day will thus cost you $25.
– Where is this wall?
It's at Roehrs & Boetsch, a commercial gallery in Zurich, Switzerland.
– Is this live?
Yes, as soon as you click "publish", your work will be exhibited in the gallery, on this website, and in the live stream (the stream is always a few seconds behind).
– Is the art in any way moderated?
No. But the gallery holds the right to remove any racist, homophobic, or sexist content from the wall.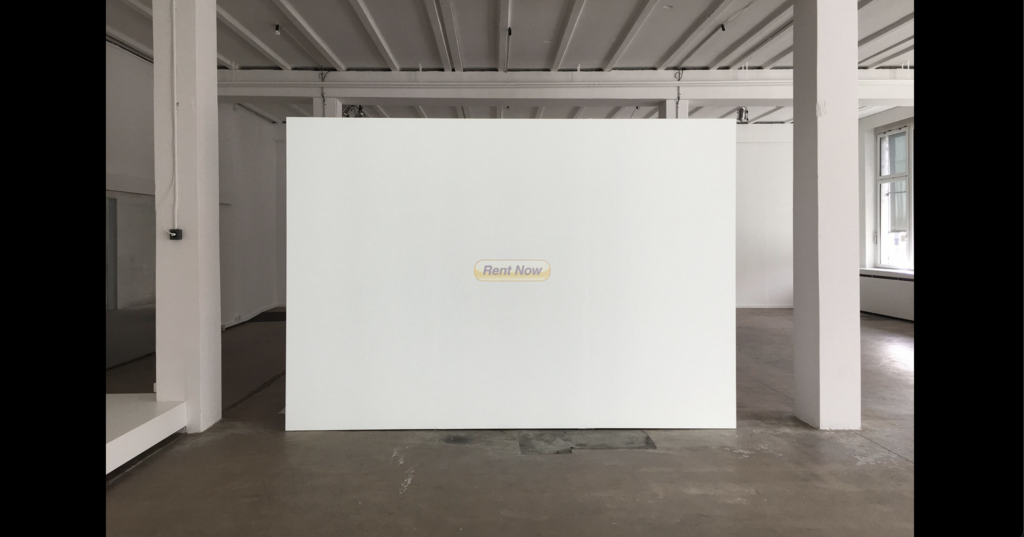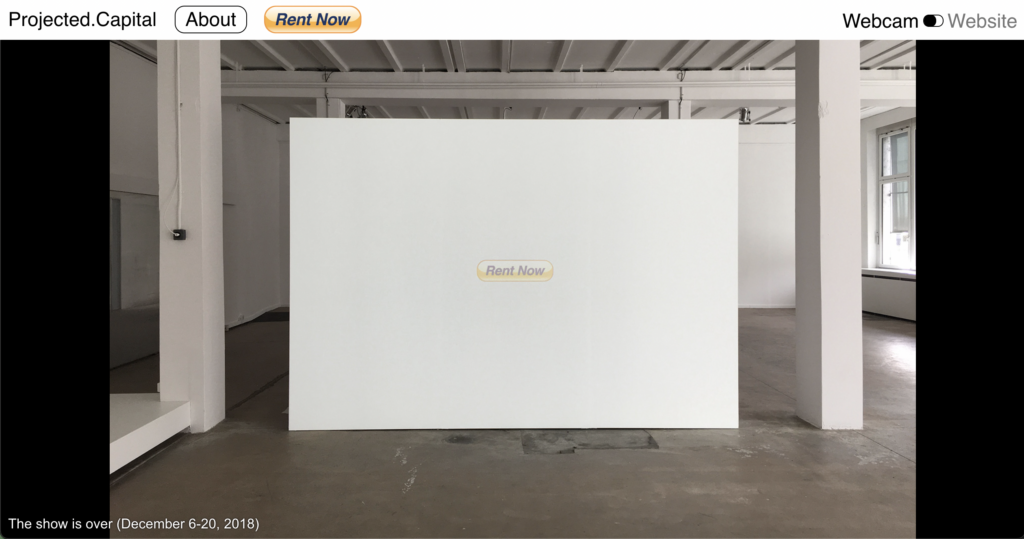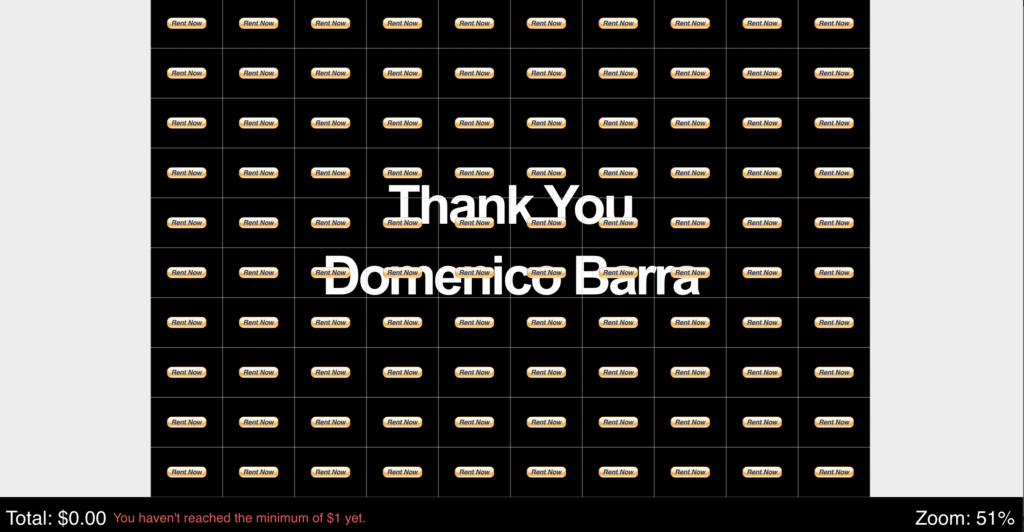 url
https://projected.capital/
Type of Intervention
Technological Infrastructure
URL:IRL,
PayPal,
Keywords
Appropriation,
E-commerce,
Offline,