Curators
Marlie Mul
Yngve Holen
Project Title
XYM
Year
2008
Description
XYM is a web-based project bringing you the longest short-term temporary and transient yet constant database of possibilities to download individuale Portable Document Format (.pdf) publications. 
Presenting a wide range of artists and connected to more than one branch of knowledge, the artist becomes the author and editor of a history of making free-downloadable pdf file with a rapidly nearing best before date and conservation as its immanent future.
Activated on its moment of release on www.xym.no, individually varying but at the same time permanent countdown periods are programmed to each publication with limitless possibilities than lie between one second and infinity. Within the given format, not exceeding a download friendly 25 MB, a self-generating launching base sets the framework for a diverse number of voluminous artistic data files, literally functioning between the margins of your computer screen and the edges of your desk.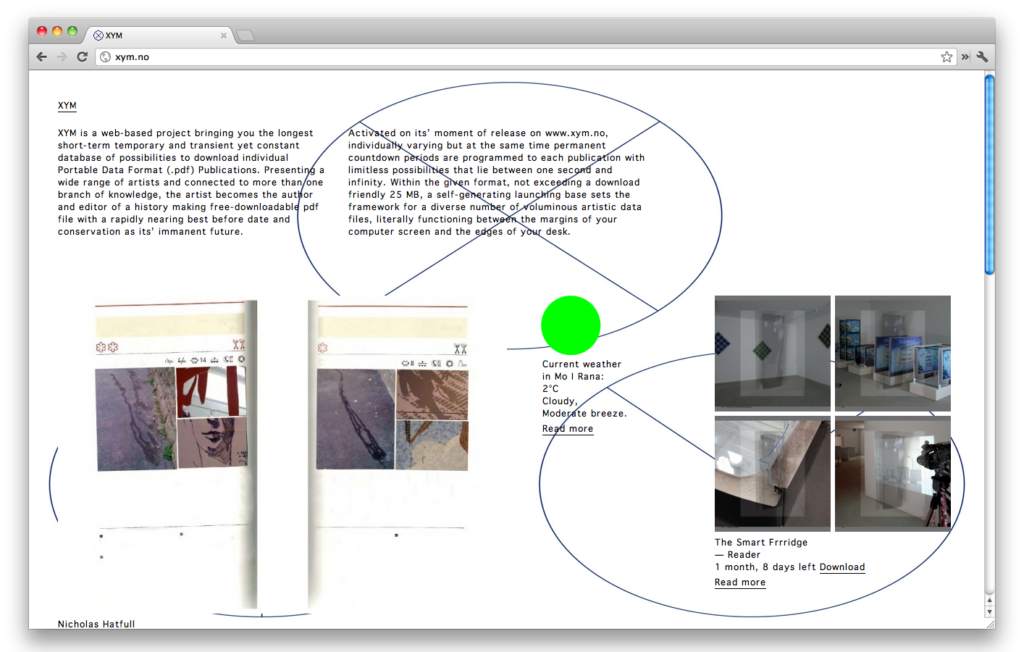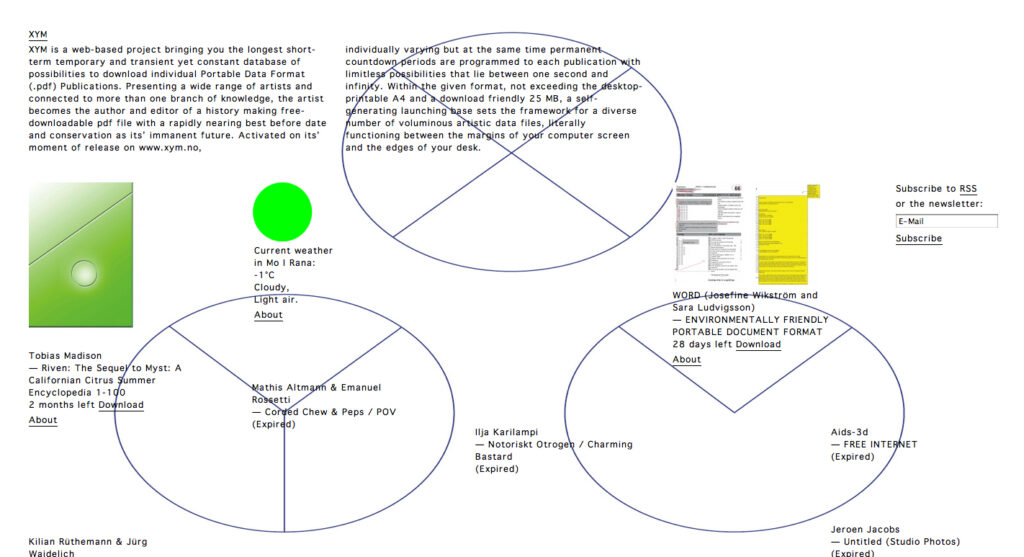 url
Type of Intervention
Technological Infrastructure
Desktop Environment,
Keywords
Archive,
Disruption,
Interface,