Curators
Kert Viiart
Kristina Õllek
Project Title
exhibit_onscroll
Year
2017
Description
The infinite screen of content invites to scroll through. 
In a moment things flash and seeing becomes inhabiting.
To see the detail, tap on the image.
Tap-tap, no tap water coming, but another sip of new pixels.
Refresh and scroll further.
Refresh again and the circle is doing another round or two.
Scroll down for more.
Pixels opening up another space of grids.
View from above melts under your fingertip.
Amount of Now and There,
the melanopic light of the screen takes you.
@exhibit_onscroll is an exhibition*grid that engages with Instagram as an exhibition format and addresses its influence on the viewer, contemporary artistic practice and exhibition making.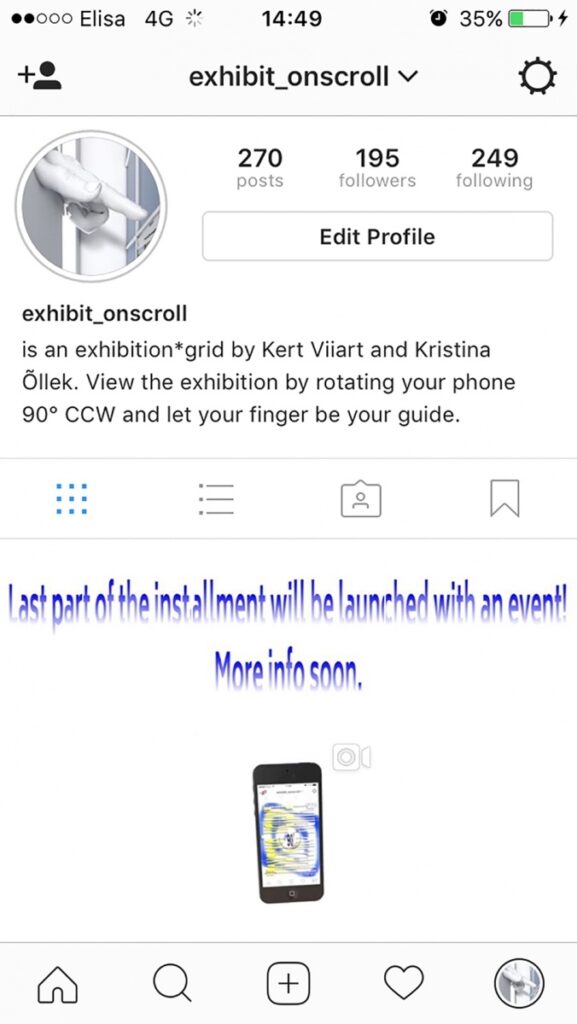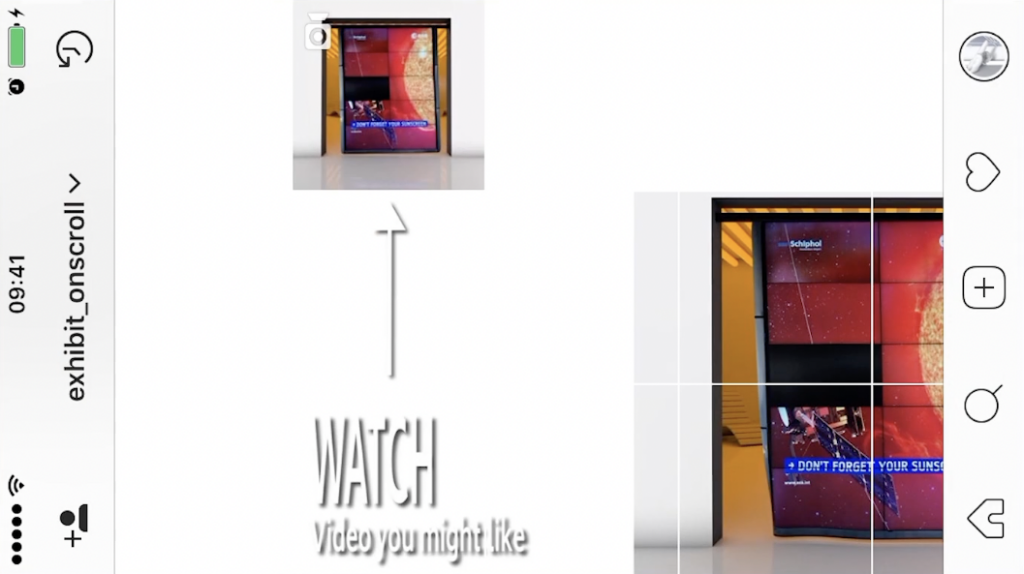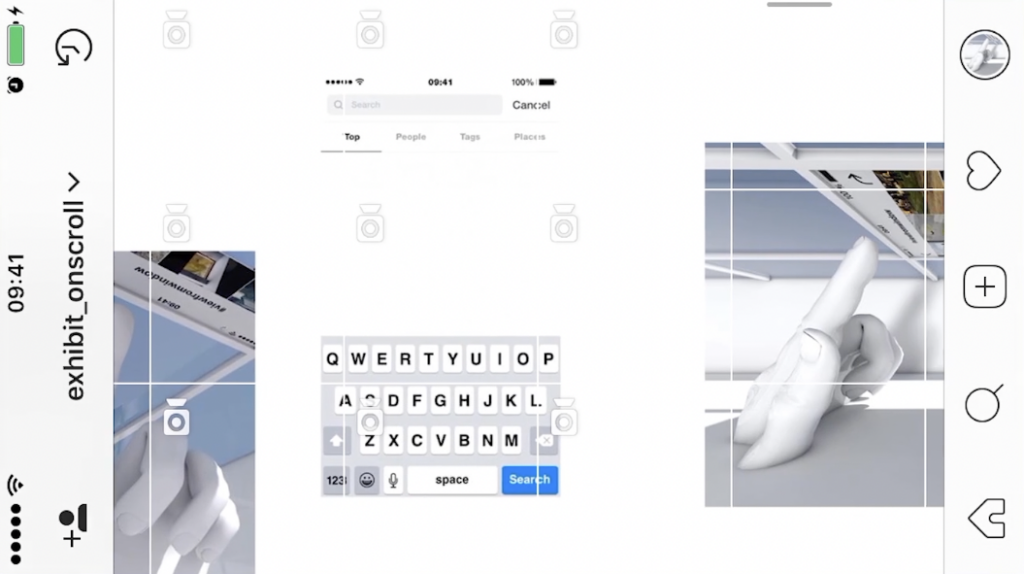 url
https://www.instagram.com/exhibit_onscroll/
Type of Intervention
Technological Infrastructure
Instagram,
Keywords
Interface,
Appropriation,
Disruption,
White Cube,