Curators
Guido Segni
Matìas Reyes
Project Title
Greencube.gallery
Year
2017
Description
Greencube.gallery is a nomadic online/offline artist-run space run founded by Guido Segni and Matìas Ezequiel Reyes. It aims to flow in and out of the digital screen in order to stress the limits and the relationship between virtual and real. In the end art is not a collection of objects, it is a collection of events and states. Like states of matter, URL and IRL aren't opposite but just two distinct forms in which matter can exist under different conditions.
Since 2017, Greencube.gallery hosted the following projects: Gallery.Delivery Milan – Weird Domesticity, an exhibition format by Sebastian Schmieg curated by Silvio Lorusso (2019-2020); DRAMATICA, a project by JODI (2019); Not only cigarettes – a new video art exhibition format, a project by Luca Leggero (2019); Please, express yourself – Just do it, curated by Filippo Lorenzin (2018); #MEMEPROPAGANDA – A dirty fairy tale about memes, art, politics and propaganda, curated by Clusterduck (2018); Your content is here – We're the 99% beyond the Green Screen, curated by TWT1 (2017-2018).
During the Covid-19 pandemic, Greencube.gallery paused its activity with the statement: "URL ISN'T ENOUGH – covid online events are lockdown propaganda (we're closed: you don't need another crap online exhibition)". This pause was meant to reflect on what was happening in the relationship between virtual and real.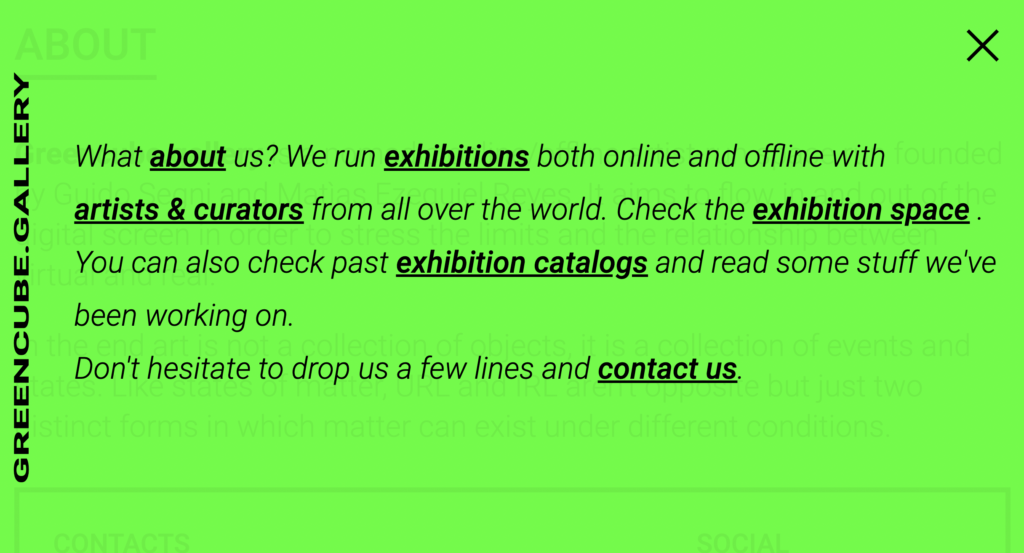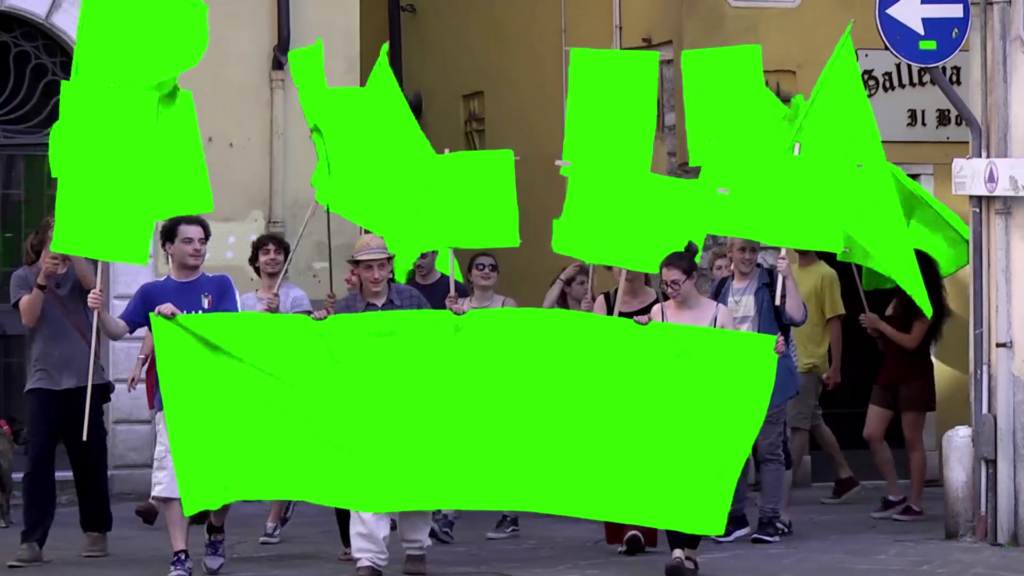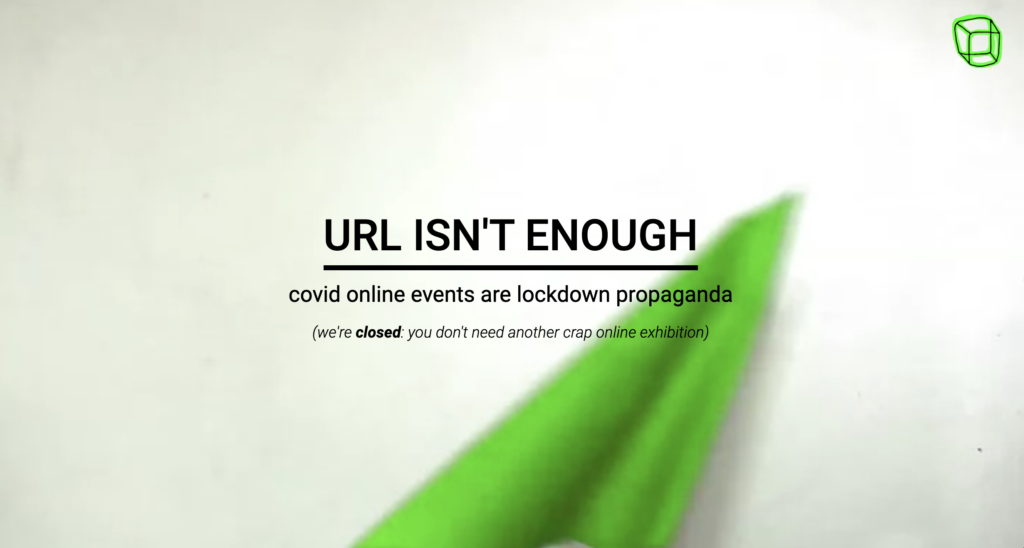 url
https://greencube.gallery
Type of Intervention
Technological Infrastructure
URL:IRL,
Keywords
Behaviour,
Interface,
Offline,
Relations,
Performance,