Curators
Elliott Burns
Pita Arreola-Burns
Project Title
Off Site Project
Year
2017
Description
Off Site Project is an online curatorial platform. Through a programme of online homepage exhibitions; downloadable ZIP shows; and a residency situated in Google Maps, Off Site Project has created opportunities for emerging new media talent.
Over the course of four years, Off Site Project has supported the development of solo presentations and coordinated group exhibitions addressing subjects ranging from techno-colonialism in Latin America, screen based hauntology, the transgression between IRL and URL environments, and luxury as a response to existential emergency. Frequently Off Site Project works in close collaboration with artists, partnering experience in UX design and online exhibition making with artistic intention, employing this as a model to expand an architectonical understanding of how the online gallery can connect and interact with audiences.
Through partnerships, Off Site Project has created exhibitions for Anonymous Gallery, the Austrian Cultural Forum London, Electric Artefacts and isthisit?.
Off Site Project is a founding member of The Web Ring, a new online initiative promoting the activities of principally online galleries and arts platforms, and is supporting the development of Peer Magic, a network of academic support for artists, curators and writers exploring new media art and ecologies.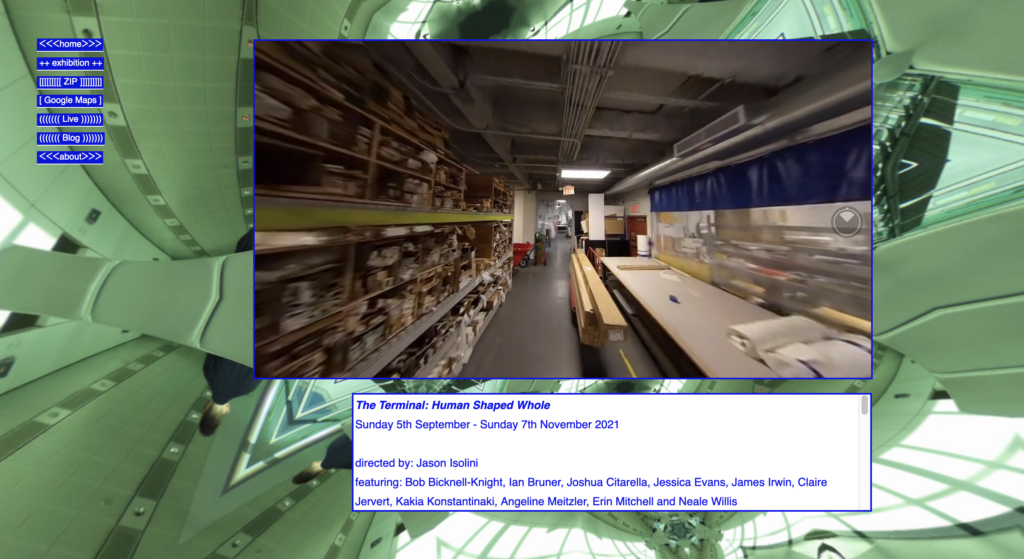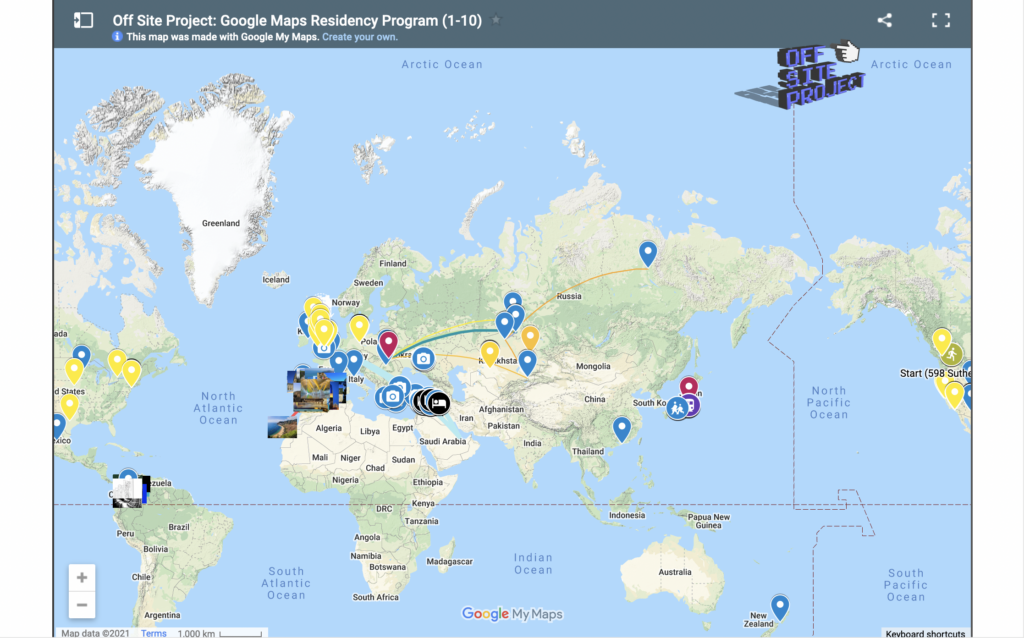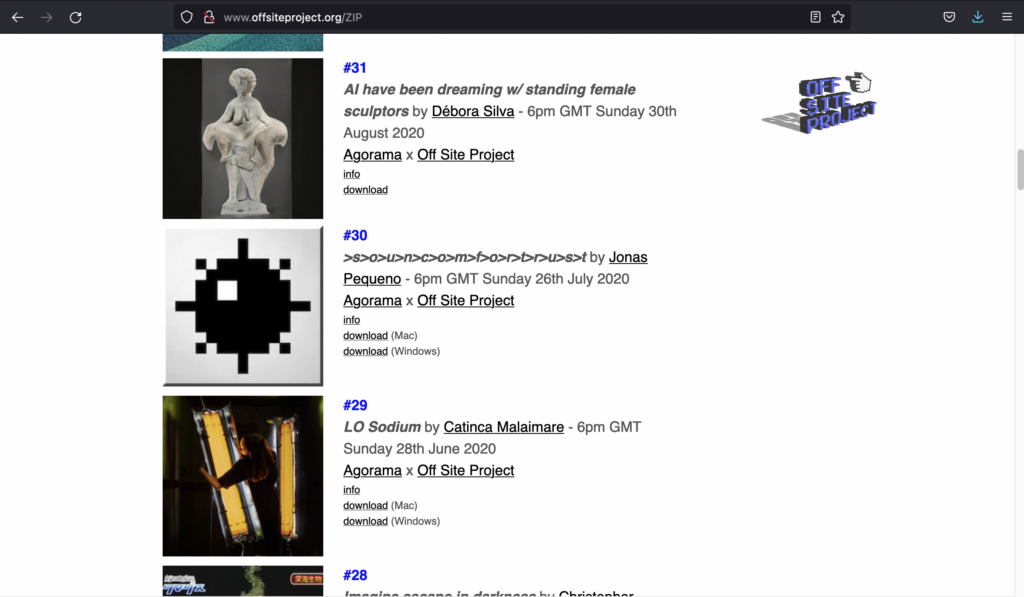 url
http://www.offsiteproject.org/
Type of Intervention
Technological Infrastructure
Desktop Environment,
URL:IRL,
Google Maps,
Keywords
Appropriation,
Desktop,
Relations,
White Cube,